Cybersecurity Awareness Training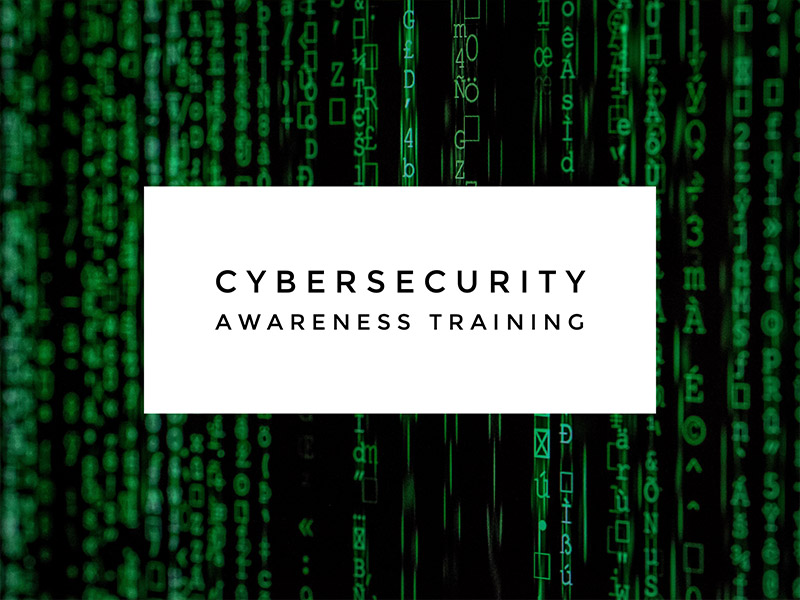 A few months ago, I wrote an article about the importance of cybersecurity for churches.  By way of review, my article included the following common threats you should understand and a few best practices to reduce the risk of an attack. 
Common Threats You Should Understand
Malware: Malware is malicious software installed without a user's knowledge, typically when a user clicks on a link in a phishing email or visits an infected website.
Phishing Emails: Fraudulent emails that trick the recipient into opening an attachment or clicking a link that allows hackers to infect systems.
Spear Phishing Emails: A fraudulent email that looks like it is from a person you know.
Technical Vulnerabilities: Holes in software code that can allow criminals to gain unauthorized access to a system.
Best Practices to Reduce Risk of An Attack
Consider developing information security policies for the church.
Ensure you have anti-virus and anti-malware software always running on your computers.
Keep operating systems and software current by installing patches and updates when available.
Create strong passwords.
Provide security awareness training that focuses on phishing and other socially engineered scams.
One of the best practices above is to provide security awareness training that focuses on phishing and other socially engineered scams. 
The C&MA National Office has supplied us with several training videos that address these topics.  I have viewed the videos and recommend them to you and your church staff.  Each video is only a few minutes long.  They are fun, but provide extremely important tips as well. 
We have made the cybersecurity training videos available on our website.  You will find them on the members site under the administration page. 
Please let me know if you have any questions after viewing the videos. I would also be interested to hear any feedback you might have as well.
Scott Thorson