Prevailing Prayer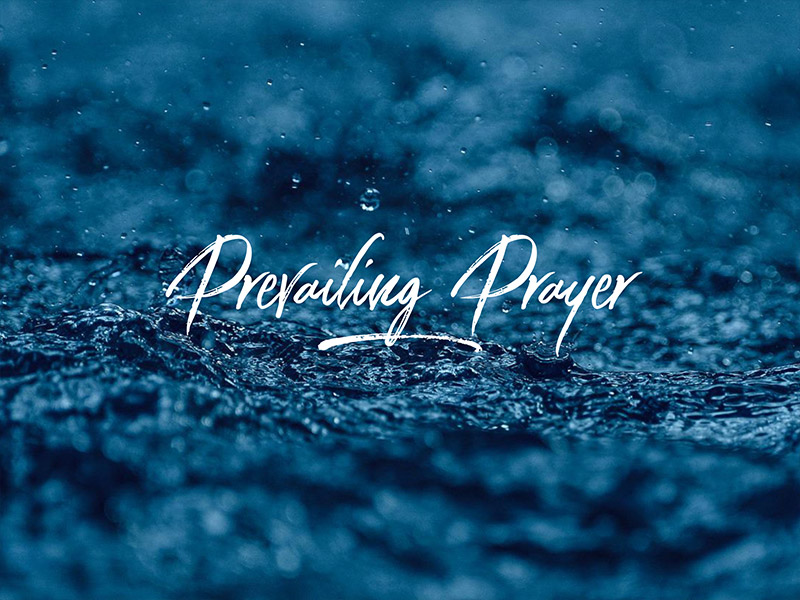 Last September we had a "water event" at the District Office that basically necessitated remodeling 85% of the inside of the building. Beautiful wood floors were ruined, carpet was destroyed and all kinds of disruption took place in the office. Decisions were made regarding re-modeling, upgrading and re-fitting the office in terms of carpets, cabinets and bathrooms. Just about everything was affected and over the summer we have slowly been able to get back into the office and become more than functional.
Our store room was slightly damaged but fortunately most of it was still intact. As we moved back in I was in the back of that room looking at some things and came across a C&MA brochure written by former RMD District Superintendent, Dr. Tim Owen in 2001. It detailed his initial cancer bout when he was 17 and how God healed him. He spoke of prayer and the power of prayer. Amazingly, God gave Tim another roughly 50+ years of life after healing him of cancer before Tim died in April of 2013. In his booklet at one point Tim wrote that though he was in ministry he hadn't prayed much for a while. It's easy for us to get good at what we do in ministry and neglect the true power source of our ministry.
This fall and winter we are seeking to provide a time for official workers to get away from the regular routine and retreat to a place where we can connect or re-connect with the God who has called us into serving Him in His church! As these gatherings are the first of their kind for us in recent memory we are only able to accommodate official workers. It is possible that spouses, and laypeople, may be able to attend in future years of prayer retreats, however, for this first season of retreats we will be only able to accommodate official workers.
The district has been broken up in to five regions for these prayer retreats. Two will be held this fall and three will be held after the first of the year. The retreats are geographically based and invitations are being sent by me to the participants in the various regions. The two that will be held this year include the Wyoming/South Dakota Prayer Retreat, October 24 – 26 at Mill Spring Ranch near Casper, WY and the Southwest Montana/Idaho Prayer Retreat, November 1 -3 at Living Waters Ranch in Challis, ID. Ken Simon and Chris Tweedy will be heading up the Wyoming Retreat while Marc Trujillo and myself will be leading the SW Montana/Idaho retreat. Each will provide times of prayer, worship, individual prayer time, small group prayer time as well times of silence and solitude. Three more retreats for western Montana, central Montana and Eastern Montana/North Dakota are being planned for January – April 2023. More information will follow on those dates and places as the time draws closer.
If you have already received your invitation to attend one of these two retreats already scheduled — please respond back if you haven't already. Thank you to the many who already have and we look forward to times of refreshing at these gatherings set aside to pray and seek the Lord for His will and His ways for His people!
Serving Christ Together With You,
Jonathan