Ignite Ladies Luncheon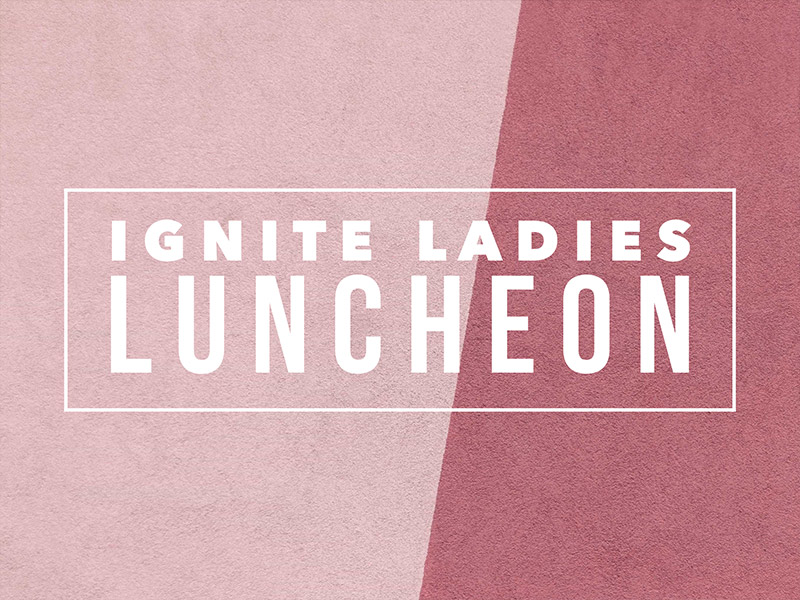 We are so excited to see all of our Rocky Mountain District at Ignite! We have a special opportunity for the ladies on Tuesday, October 4, 2022, at 12:15 pm to enjoy a luncheon at First Alliance Church.
The theme of the luncheon is Belonging, which makes me think of how thankful I am for God bringing us all together and that we belong with each other! Each of you are part of the family here in the Rocky Mountain District. We each serve in a different area of the district, but there is camaraderie and a sense of belonging among us which always leaves me so encouraged each time I am able to be with you all. I hope you plan to attend this luncheon to be reminded of the fellowship that we can have with each other — both with those we know well and those we will get to know better!
Laura, one of our very own Rocky Mountain District IW's, will speak on our theme as well as will share about her work.  Come and hear what she has to share with us about how she is helping children and adults hear how they can belong to the family of God. 
There will not be childcare provided for this event.  Nor will there be extra cost for this meal, it is covered by your registration. If you have any dietary restrictions, please let Mary know. We would ask that you'd RSVP so we can plan accordingly. You can do this by connecting with the Rocky Mountain District Office at 406-656-4233 or email Mary at mkraft@rmdcma.com by Tuesday, September 20, 2022.
I look forward to seeing you there!
Lori Wiggins