The "E" Word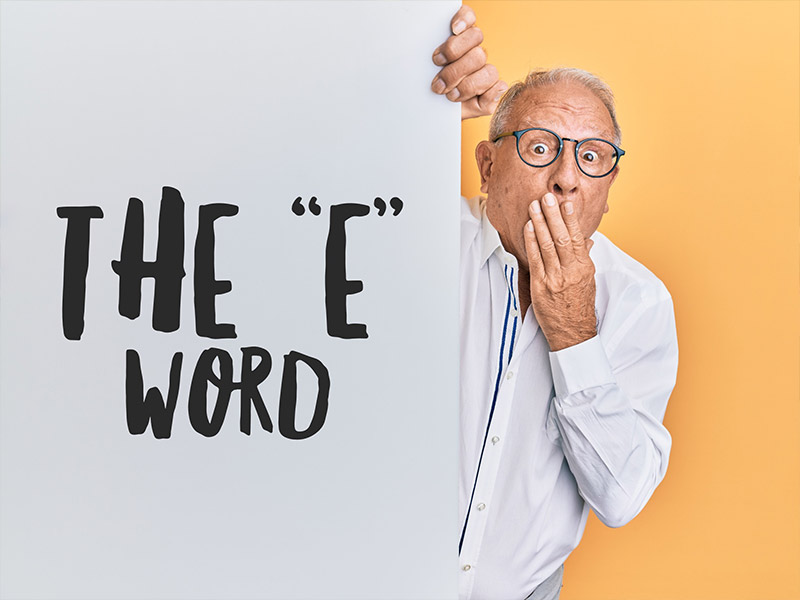 If you have raised kids you remember the questions they had about the "__" word. You know, the "d" word, the "h" word, the "s" word, and on and on they go. In the church world we have one of those seemingly taboo words too, the "e" word… Evangelism. I think there are three things that have combined to make evangelism one of the more uncomfortable topics in most small group discussions. First, there is the very real fact that it is sometimes done poorly and thus has resulted in negative experiences for the giver and/or the hearer of the Good News. Second, there is the God-ordained fear and trembling that accompanies the serious work of inviting an unsaved person to repent of their entire lifestyle and to submit themselves wholly to Jesus (1Co 2:3-5). Third, there is unrelenting resistance from Satan against this all-important work of the Church. Yet in spite of these obstacles, this work of bringing people to a saving knowledge of Jesus is our highest and most direct calling from the Lord. The other day, I stumbled across two things that I want to share with regard to evangelism that I hope will be encouraging and helpful to you.
First, a recent survey of a wide variety of "conversion churches" (churches that are growing primarily through new converts) revealed that the number one shared characteristic of these churches was that the pastor and core leaders of these churches were engaged in personal evangelism. This is encouraging for two reasons. To begin with, this means that churches doesn't need super smooth outreaches, phenomenal sermon series, a certain type of small group, or cutting edge media teams to engage the lost effectively. This is within the grasp of any church, regardless of size, budget, giftings, or location. Almost more encouraging, however, is the reality that turning up the evangelistic temperature of a church starts with – and is mostly driven by – the pastor and key leaders simply beginning to engage in evangelism themselves. Sometimes the task of stirring the heart of a church for the lost can seem daunting, but the truth is that the personal life rhythms of the pastor, elders, and other key leaders are much more impactful that we might give them credit for.
Which brings me to the second thing that I want to pass along. Below is a list of practical ideas crafted to help people begin to think and act intentionally with regard evangelism. Perhaps these will stir up thoughts or ideas in you or your leadership team as they did for me.
Ask God for a refreshed heart. Sometimes we fail to act because we don't want to act. Maybe the Good News has faded into just News and you've lost the gravity of the Goodness of the gospel. The Holy Spirit is anxiously waiting to fan into flame love for Jesus and passion for the things He's passionate about.
Count your non-Christian friends. Sometimes we fail to act because don't know where to start. Here's a good place to start – how many real friendships do you have with non-believers? How many non-Christians would consider you a very good friend?
Pray daily for a non-believer. Not only is our work as intercessors in the life of non-believers important as the Spirit works to convict them of sin, righteousness, and judgement, it also serves as means by which God stirs up our passion to share Christ with them.
Plan something each week that allows you to engage with a non-Christian. Intentionality is one of our key weapons against the enemy's tactic of diversion. If this sounds too un-organic, remember that it is no less organic than planning a date night with your spouse.
Plan something to introduce your unsaved friends to your Christian friends. One of the greatest gifts we can give anyone is an inside view of the Kingdom of God. By letting our non-believing friends rub elbows with the Church, we surround them with God's Spirit and increase the ways in which He is able to work to draw them to Jesus.
The work of God in the lives of the not-yet-saved among us is one of the most startling and life-giving things the church can experience and I pray that we see it more and more every year in every church. Next spring, some of us are going to be walking through a practicum centered around Spirit-led evangelism with the aim of growing in our understanding, ability, and intentionality to engage the lost around us. If you are interested in being part of this cohort, shoot me an email or click here for more information.
Together with you,
Chris
ctweedy@rmdcma.com or (406) 647-2764