Partnering with Parents When it Seems No One is Listening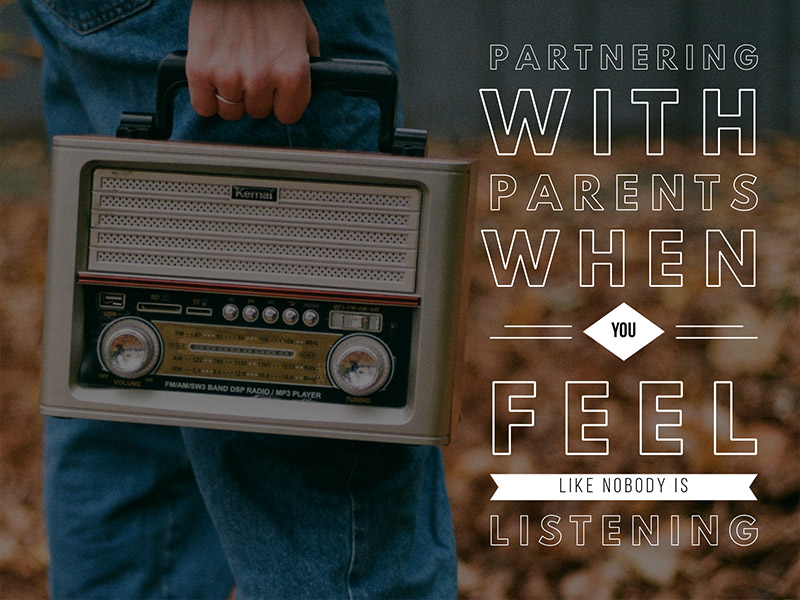 Anyone else feel like nobody is listening? You're making announcements and still nobody knows what is going on? You're using social media, a texting service, email campaigns, and you feel like it's all falling on deaf ears? If you feel that way, you're not alone! It's extremely common to find yourself frustrated with communication. Over in the children's ministry world, we're finding the exact same thing.
Recently some RMD children's ministry leaders had a Chat 'n Chew Conversation about how to partner with parents. If you missed that conversation, you can catch the replay over here. As children's ministry leaders, we believe it is vitally important for the church to intentionally partner with parents. If the pandemic has revealed anything, it's revealed, once again, that parents are the primary spiritual disciplers of their kids. It's also revealed that the church matters; and the church can be an incredible source of encouragement and resources for families. So, how do we do that? How do we partner with parents when it already feels like nobody is listening? Here are a few practical thoughts on that.
Be a listener. In ministry we can, at time, be too quick to speak and tell, and less slow to simply listen. Parents are talking and sharing, take some time to listen to them.
Be a learner. Don't assume you know what parents need from the church, ask them. One of the greatest things I saw done during lockdown was when a ministry leader individually asked parents what they needed the most right now. Taking it one step further, they offered options. Do you need 1) a meal 2) an activity packet 3) a list of great YouTube videos for kids.
Be willing to adjust. What worked for partnering with parents last month might need to be adjusted this month. Parents are busy and overwhelmed. Adjust to what they need as you can.
Be an encourager. I've yet to meet a parent that doesn't appreciate some genuine encouragement. "I see you purposely communicating clearly with Joe. You do such a great job of adjusting to what he needs." "I know parenting is hard and I want you to know I see you and I'm proud of you today!" I believe one of the best things the church body can do is rally around families and cheer rather than critique.
Keep communicating. They are not going to see it all, read it all, and/or have time for it all. Keep communicating. Even when you feel like nobody is paying attention, keep at it. When they do need to see it, read it, and/or make time for it they will know where to go and that is important.
Thank you for prioritizing families in your church community. You matter!  
~ Melissa MacDonald