So You Have a New Treasurer?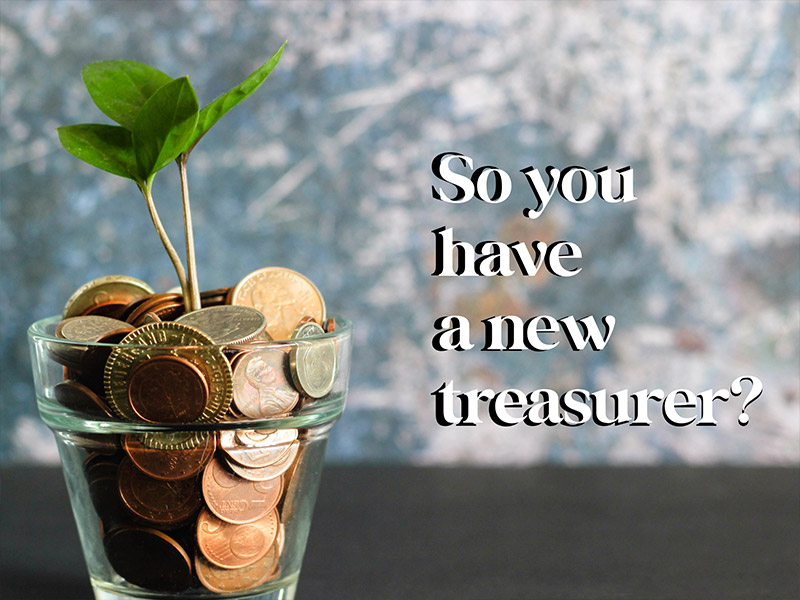 This time of year, most churches have held their annual meetings and newly elected officers have started to settle into their new positions.  For new treasurers, it can be an overwhelming experience.  Each year about this time I would like to offer a few resources to new treasurers which I believe to be helpful in getting off to a good start.  Serving as church treasurer does not need to be stressful and can be a rewarding role if done well.  
The District website, rmdcma.com has an entire section devoted to treasurer resources.  Access the website and log onto the member's page.  Scroll to the Administration section and you will see a column called Treasurer's Resources. NOTE: If you are not the treasurer for your church, please forward this email.  If you are a church treasurer and need access to the website, please send an email to sthorson@rmdcma.com.
Below is a summary of each of these resources:
C&MA Finance Manual- This is basically a "how to" guide for treasurers.  It is very comprehensive and contains helpful procedures and worksheets.  You will find almost everything you need to get the job done in this manual. 
ECFA Church Excel- A website with excellent content pertaining to essentials of financial management, and more.  See my April article for more information about Church Excel. 
Housing Allowance- It is important to get this right and here you will find information to guide you through the process of declaring housing allowance for your pastor.  Sample verbiage for minutes is included. 
Record Retention Requirements- A specific breakdown of records and how long you need to retain each category of document. 
Audit Checklist and Report to Board- An annual audit or review of financial records by an audit committee or third party is strongly recommended.  The checklist and report are helpful tools for conducting an annual audit. 
C&MA Purchasing Program- The Alliance has made arrangements for churches to obtain discounts from a number of different vendors.  
Planned Giving Module- This is a tool you can add to your church website to help donors learn about options for non-cash giving and estate planning. 
In addition to the resources found on the website, I am also available to assist in any way I can.  Please feel free to contact me for accounting support, software purchases, or general troubleshooting.  I enjoy helping. 
Scott Thorson