Next Gen Ministry Updates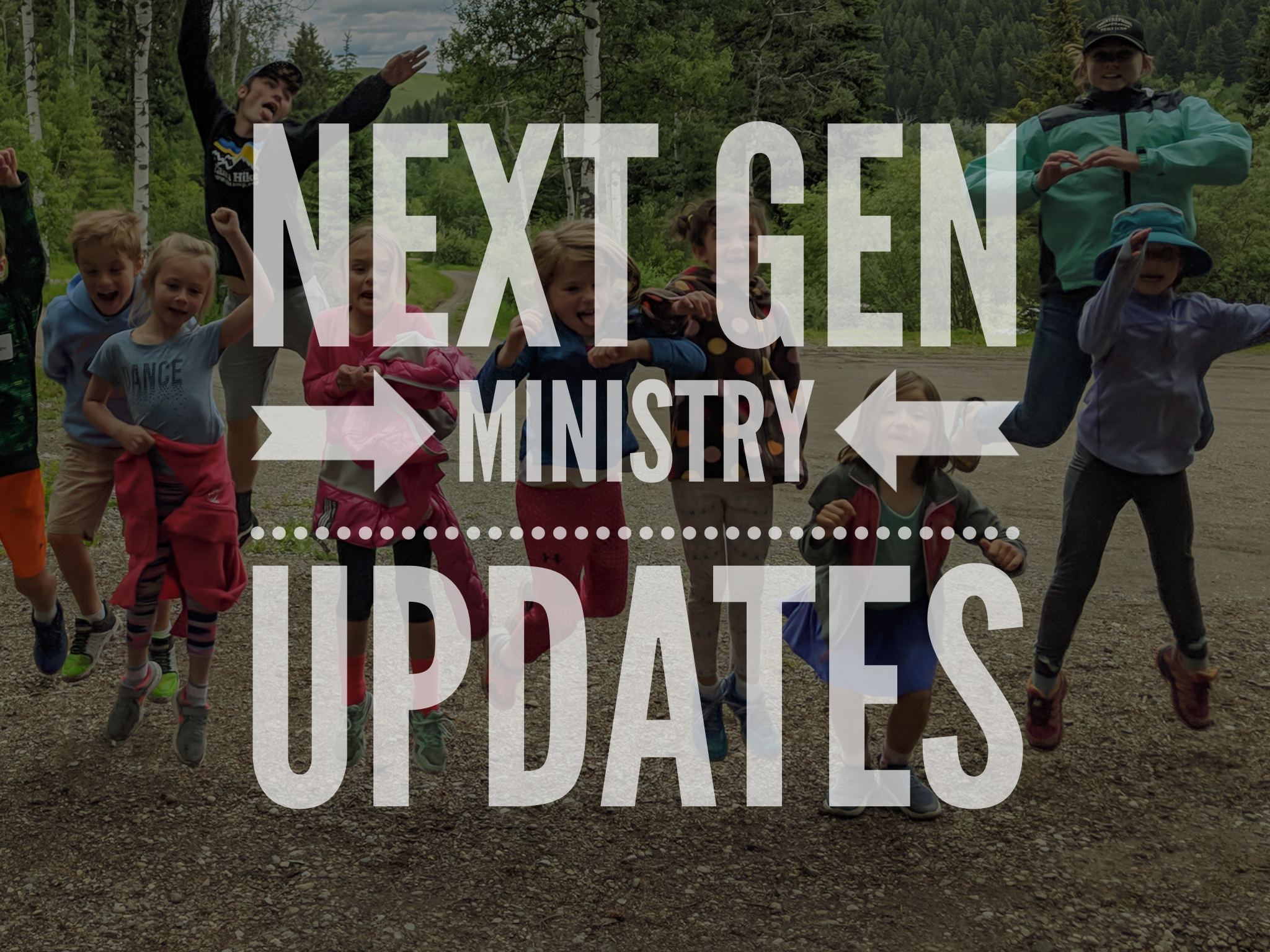 Over the last couple of years, we have dedicated significant amounts of time, energy, and finances to come alongside RMD churches in the area of student and kids ministries. This month I want to give an update on one such ministry and announce a new initiative.
Update: Youth Leader Weekend Resources
Last month youth workers from around the District converged at Yellowstone Alliance Adventures for a weekend of encouragement and resourcing. One important aspect of this time together was the sharing of resources and best practices – from both inside and outside the RMD. As promised those resources have been compiled and are now available on the RMD Youth Leader Resource page. They include:
Ideas for games and curriculum, as well as helpful websites and podcasts.
The "Sample Ministry Approach to Transgender Students" that was discussed. (By way of reminder, this is an example of one church's approach to this topic and should be used as a tool for thinking through the issue and not as a template policy.)
National Day of Training registration link – Sep 23, 2023, at Missoula (MT) Alliance Church.
If your youth leader is unable to access this resource page (login is required), please have them email Chris.
Announcement: KidMin Curriculum (and Grant)
Last month Alliance Kids released a second curriculum option! The first option was rolled out in 2022, and now a second option is available to serve a broader range of ministries.
Option 1 – Discovery Land. This robust and engaging curriculum is available for $800 per year and comes with access to consultants to help in rolling it out in your church. Discovery Land includes resources for parents, volunteer training, and age-specific content for students up to 5th grade.
Option 2 – The ONE Page. This resource was designed to assist smaller teams who still want to make a significant impact and costs only $100 per year. The ONE Page is easy to implement (literally one two-sided page) and incorporates broad Alliance themes such as the four-fold gospel and missions into each lesson.
Now for the best news – a grant from the District Advance Fund is available to assist you in engaging with these opportunities! Any RMD church that enrolls in The ONE Page will be eligible to receive a $100 grant to completely cover the cost of the first year. Churches that enroll in the Discovery Land curriculum will receive a $200 grant. To take advantage of these grants, simply email your registration confirmation to Scott and a grant check will be released to the church.
If you have any questions on either of these items or regarding any other Next Gen topic, please feel free to contact me anytime.
Together with you,
Chris
ctweedy@rmdcma.com or (406) 647-2764