QUARANTINE!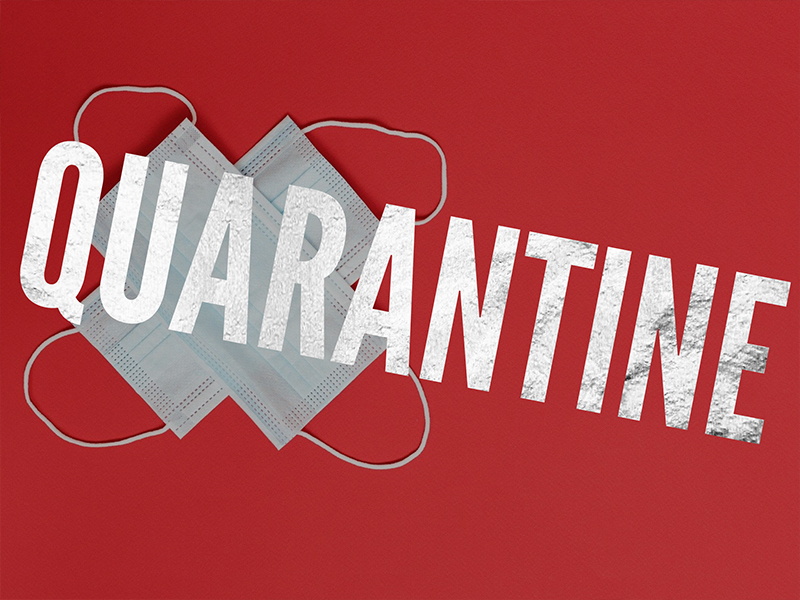 Now that I have your attention, let me share with you that our recently completed 2020 Ignite Conference was awesome!  Thank you to Cody Missionary Alliance Church, Pastor Randy Shaw and Pastor Michael Lajko for hosting our gathering.  Thank you, Bill Levy, Jim Evans and John Reese for sharing from your hearts and experiences from over 40 years of Alliance ministry for each of you!  Thank you to Joe & Nikki Fisher, Lucas and Gail Baumann and Jon Sardella for leading us in worship!  Thanks, to Chris, Eric and Mary from the District Office team for all your hard work in making this gathering happen!  It was a special delight to recognize Chris Tweedy at the Tuesday morning service for his completion of the Ministerial Studies Program and ordination work in 4.5 years.  Another awesome highlight was hearing live from almost all of our District International Workers via Zoom.  (Thanks, Chris, for putting that all together!)  One pastor wrote in an email after Ignite, I wanted you to know that Ignite in Cody was one of if not the best such conferences I have been to in years.  PRAISE THE LORD!
Our 2021 Ignite Conference will be held, September 27 – 30 at a place yet to be determined.

Hopefully, I still have your attention with that wild (not true) headline. Another announcement made at Ignite is that I will be taking a three-month sabbatical beginning January1 – March 31, 2021. This is not happening because of burnout or fatigue or frustration — quite the contrary — Lori and I feel energized and encouraged about the RMD, our district is in great shape right now with few churches without pastors and we have an excellent leadership team at the District Office in Chris, Eric and Mary. While rest and rejuvenation will certainly be a part of this time away, I also want to re-invest in a few others and learn from others who are outside of the District. The sabbatical was approved by President John Stumbo, Vice-President for Church Ministries Terry Smith and by the Dexcom of the RMD. I am thankful for this time ahead and look forward to finishing 2020 strong and with great passion and energy.

One last item…October is Pastor Appreciation Month. Please know that we who serve you in the District Office are deeply appreciative of each of our district pastors — all year long! Thank you for shepherding and leading the flock entrusted to your care as those who must give an account (Hebrews 13:17) as well as serving through a challenging and difficult year. May you have even greater strength (Galatians 6:9) as we finish out 2020 and press on toward 2021 if God the Father holds back Christ's Second Coming! May our immeasurable God do amazing things in and through each of us as we seek Him in these challenging times!

Thank you for the privilege of serving Christ together with you!
Jonathan