CHANGE – The One Constant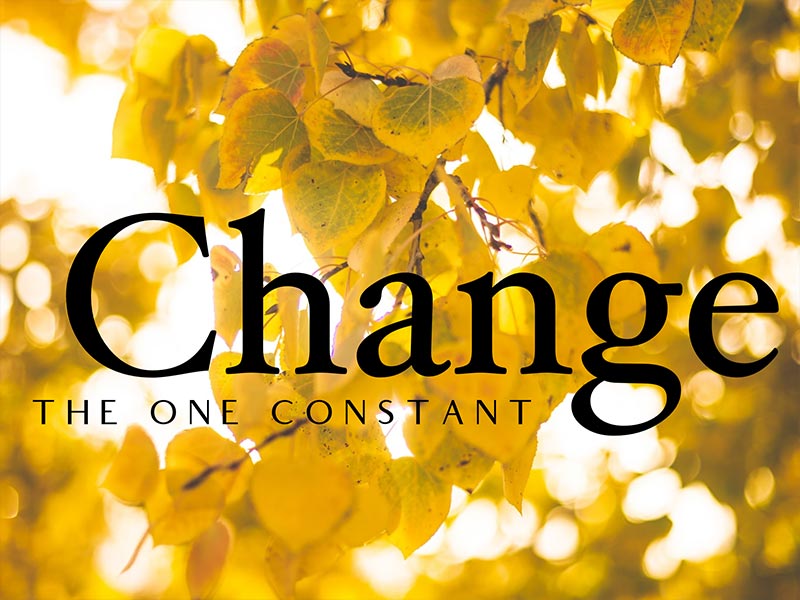 I'm not sure who originally stated the words of the headline for this column, however, we all know that he/she was exceedingly accurate! In our world today, change is coming so fast, on so many levels, in so many directions that, at times, it can be almost overwhelming. More than once in each of the past three weeks, I have had conversations with pastors and lay leaders that generally revolved around the weariness associated with having to deal with the many changes this season of life and ministry is bringing. Some folks deal with change in a great and easy manner, while others dread and fear change almost able anything else. Wherever you find yourself on the change continuum we all could probably agree that connectedness with others can be very beneficial in navigating change.
For many years now, The Rocky Mountain District has had a ministry available to official workers called PGG – Pastoral Growth Groups. Over the years, PGG has had different names and emphases and different leaders. When we arrived here in 2012, most groups had, continuing education as a component of their meetings. Books were assigned, papers were written to hone in discussion regarding various topics, issues and situations in ministry. To be sure, sharing and prayer time was included, but most groups had a strong presentation, paper or book portion of the meetings attached to them.
Some groups have benefited greatly from long-time leaders who have served well for close to ten, twenty or nearly thirty years! Year after year these leaders faithfully shepherded their specific regions of our district as pastors came and went from their area churches. Some of our nine groups got together at Christmas time with spouses, where applicable, and had great gatherings that brought the whole region together.
For me, I have encouraged our leaders, over the past eight years, to emphasize three main areas at PGG Leaders Meetings. Each of them are important and should be seen as most important! As I look at the ministry scope of PGG, our official workers need a place of relationship, encouragement and connectedness. During this Covid season, we have seen again the importance of relationships, getting together regularly and how when that is missing, just how challenging even little things can become. I am thankful for the relational environments our PGG leaders have created in recent years. Those environments coupled with encouragement and a sense of connectedness has the potential to lead us into even greater areas in the future!
While all of this is good, there are always changes in the makeup of our PGG's. Pastoral transitions happen all the time, which has an impact on the atmosphere and environments that are seeking to be created. Leadership of the PGG ministry however has remained very constant — and this has been a good thing! This year, however, there are a good many changes that are taking place in the leadership of our PGG ministry. None of these are due to challenges or problems in the groups or among the leaders but are happening as a natural process of change. I want to thank Jim Davey (Kalispell, MT) ,Phil Jones (Gillette, WY), Shaun Kendall (Missoula, MT) and Jim Stumbo (Helena, MT) for serving as leaders of our PGG's for many years. Each has graciously allowed new leaders to assume the leadership of their local PGG.
For this year our PGG leaders will be:
Paul Turek, Sidney, MT
*Jason Fazel, Casper, WY
Ken Simon, Lander, WY
Bryan Loewen, Red Lodge, MT
*Nick Ristow, Bozeman, MT
Tim Buckheit, Great Falls, MT
*Jens Sundem, Bigfork, MT
*Nace Howell, Ronan, MT
Tim Rupp, Idaho Falls, ID
*denotes new leader
Please pray for, and engage with your PGG leader as this new season of meetings and ministry takes place!
Serving Christ Together With You,
Jonathan