What Followers Need From Their Leaders (pt. 2)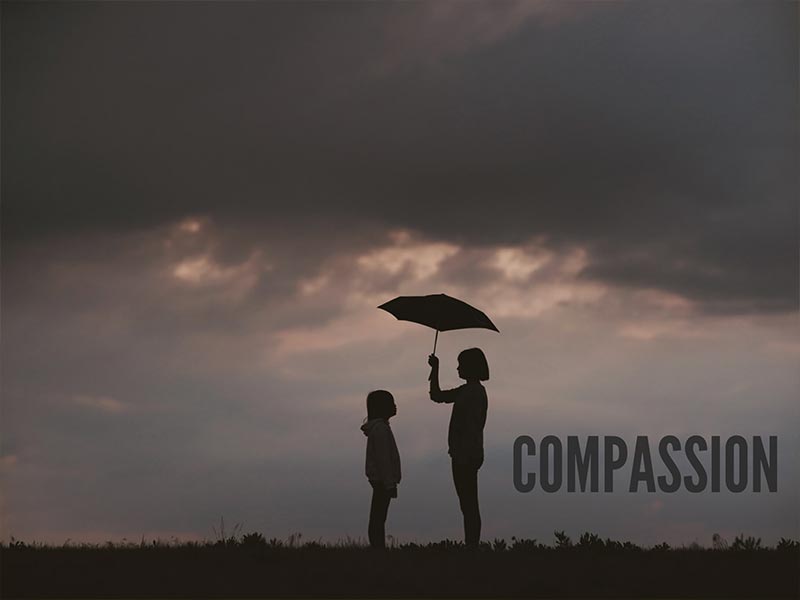 The first one is Trust, with its counterpart, Suspicion. (Read more about that in last month's newsletter.) According to Gallup, the second element followers need from their leader is Compassion. This research applies to all organizations–including both ministry and business–and reveals compassion as key to employee engagement, and ultimately a fat bottom line. We Jesus-followers have a different motivation. We want to successfully lead His Church, yes. But we are to love for Love's sake, knowing our followers are valuable humans, no matter what they do or don't do.
When people talk about compassion they use words like "caring", "friendship", "happiness" and "love". Ephesians describes much about our purpose but also describes the nature of our relationships where we are instructed to "Be kind to one another, tenderhearted, forgiving one another, as God in Christ forgave you." (Ephesians 4:32) In Colossians we are instructed to "Put on then, as God's chosen ones, holy and beloved, compassionate hearts, kindness, humility, meekness, and patience," (Col. 3:12.)
On a practical level, here's how compassion becomes tangible:
1. People want to matter for who they are. Compassion is demonstrating care by seeking to know them by asking questions, listening and giving attention. Simple things.
2. People want to matter for what they do. They want to know that they are making a difference. When compassion is directed toward each person's need to matter, team meetings are structured differently. All ideas are given a hearing. The leader does less talking and more listening. Team members report that their engagement increases and their motivation increases when, as they say it, "she really cared what I thought about that idea" or project.
3. People want help to succeed. You can use your own gifts of leadership, discernment, and faith to gently nudge people toward more than they think they can do and be. It's beyond appreciating what they did, it's encouraging them toward what more they could do.
4. People want help when they fail. When someone experiences a failure or setback, it can be an act of compassion to help discover how s/he contributed to the difficulty so that it isn't experienced it in the future. This can also be expressed when someone attempts to serve in an area in the church and it doesn't go well. But be careful, this is meant to be a kindness, it is not authorization to blast your brother or sister in Christ.
If your leadership team seems disjointed or disconnected, try answering these questions:
When was the last time I stayed after a staff or team meeting to ask a team member how things are going at home or work, or asked for an update on a prayer request?
When was the last time I noted and applauded a specific contribution to a plan or an event? When was the last time I led a team to collaborate (rather than command,) giving their gifts and strengths equal representation?
How have I utilized my gifts and strengths to help people know they matter? How have I created unity by demonstrating my faith and confidence in people the Lord has put together?
When was the last time I gently cared for a person experiencing a setback by helping him/her deconstruct the event, and then being solution-oriented to help find a place of service that is fulfilling and impactful?
When followers feel cared about they have a much stronger desire to remain committed to the success of His Church, and to loving well for Love's sake: Here's a reminder from a verse that I know is familiar:
"A new commandment I give to you, that you love one another: just as I have loved you, you also are to love one another. By this all people will know that you are my disciples, if you have love for one another." –John 13:34-35
Next month, look for the third element people need in order to follow. Spoiler Alert: Sometime it takes more faith to stay than it does to go.
~ Eric Oleson