Preventing the Preventable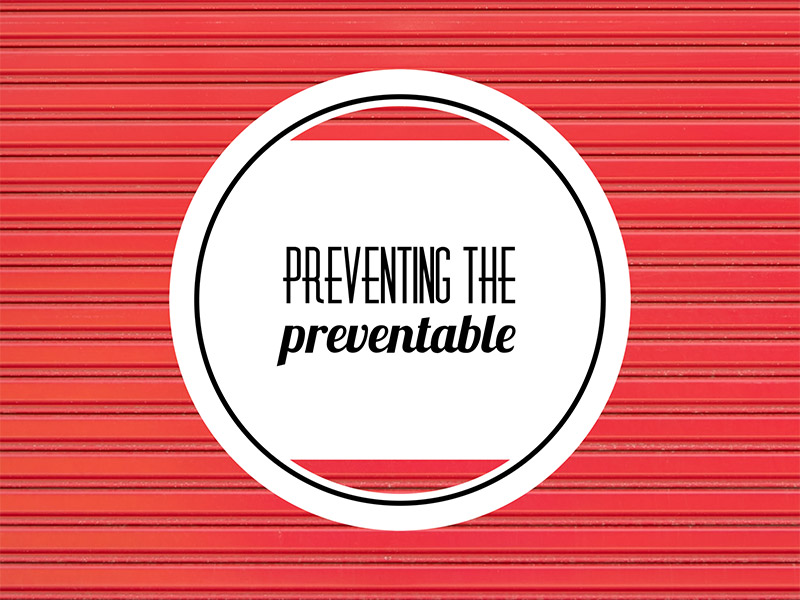 This past week as I was leaving the house to run some errands, I rounded a corner one block from our house and thought, "Did I close the garage door?" While it was tempting to assume that I did and just keep driving, I just couldn't shake the thought of my tools sitting there with an open invitation to be re-homed by passers-by. I would be sick, I thought, if I lost thousands of dollars of tools because I didn't take 90 seconds to drive around the block and make sure the door was down.
We have similar opportunities with regard to our church facilities and ministries all the time. Whether it's an inspection of safety equipment or reviewing a nursery policy, these circling-the-block moments can not only save time and money, but can also prevent harm to people. At times, however, a quick check goes unchecked because it doesn't feel like a quick check. Often the reason for this is because we don't have a good resource to help us quickly and easily navigate the process. This is where your insurance provider can be a great help.
Many insurance companies provide checklists, timely articles, and even online training to make these tasks simple. Brotherhood Mutual, for example, offers this Big Book of Risk Management Checklists that covers a multitude of topics related to church ministry. Or consider this recent short article about protecting your property from high winds that is particularly relevant during the spring wind and hail season (or anytime if you live in Wyoming! 😉 Your insurance provider likely has a wealth of similar, easily accessible material to help you prevent the preventable.
Here are two suggested ways to make use of this material.
Assign a team member. It might be wise to identify a trustee, governing board member, or other leader who can receive email updates and work proactively to assimilate these check-ups into the rhythm of ministry life.
Incorporate it into planning. Even when proactive measures are being taken, sometimes new initiatives present new questions about best practices. These types of resources can be exceedingly helpful in establishing a baseline from which to plan.
So, take a quick minute to forward this article to someone on your ministry team. Maybe it's someone already tasked with this type of oversight, or maybe it's someone who will help you take steps to integrate these kinds of "quick checks" into the flow of your ministry. Either way, it will be worth the 90 seconds.
As always, if you have any questions with regard to these types of topics, please feel free to call or email me anytime.

Chris
ctweedy@rmdcma.com or (406) 647-2764