Manage Your Risks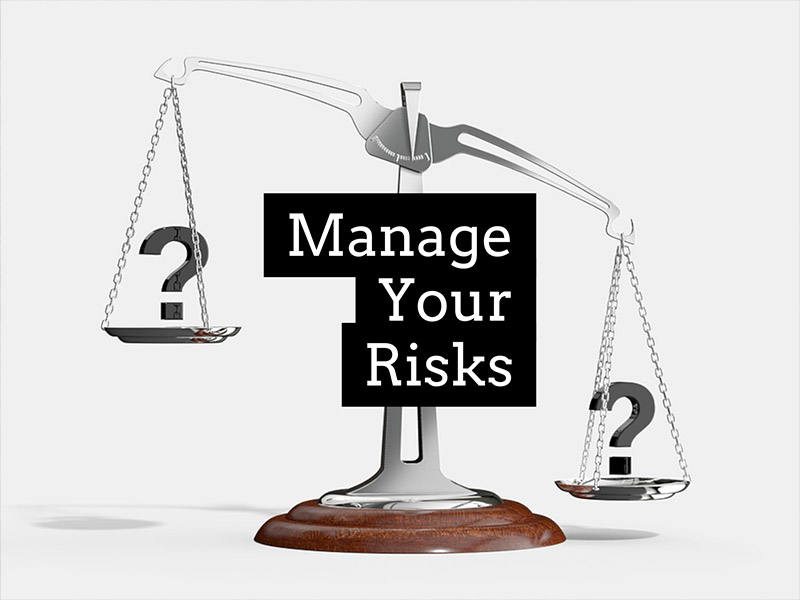 Risk management is a topic that should be addressed at a minimum annually by your church.
Risk is defined as an uncertain event that may have positive or negative consequences. A risk management plan identifies risks and action steps for dealing with those risks. There are basically four actions for handling risk:
Avoid the risk completely.
Transfer the risk to others through insurance or other contracts.
Mitigate the risk with preventative maintenance or rules and guidelines.
Accept the risk.
I would suggest each church develop a risk management plan and update it on an annual basis. Creating the plan does not need to be an enormous project. The first task is identifying a list of risks. As with any task or project it is best to assign an owner to complete the work. The owner could be an individual or committee, but someone needs to be accountable for thoughtfully thinking through the risks prevalent at your church. When risks are identified one of the four actions can be assigned to address the risk.
Once again, I would like to call your attention to a few resources available to help churches with this topic of risk management. Chapter 8 of the C&MA Finance manual provides helpful information about risk management with an emphasis on insurance, including explanations for the various types of insurance coverages that can be purchased. The manual is found on our member's page under the administration section's treasurer's resources.
Brotherhood Mutual Insurance Company has many excellent resources available on their website. A link to the site is also provided on the RMD treasure's resource page. When you access their site, look for the "resources" tab. Here you will find articles, podcasts, videos, and checklists on a host of topics relating to risk management and church safety. I would like to draw your attention to one piece called "The Big Book of Risk Management Checklists." This document contains questions for over 40 topics to help you quickly identify risk and safety issues.
Your local insurance agent may also be a good resource to assist you with your risk management plan. Ask your agent to meet with you to review your existing insurance policies and coverages. This should be done annually when the risk management plan is updated.
Although not always a favorite topic, risk management is important and needs to be addressed by churches. Church boards should be well informed to ensure appropriate actions are taken. If you would like assistance accessing any of the resource mentioned, please contact me.
Scott Thorson
(c) 651.895.6260