LIFE Conference Recap and Resources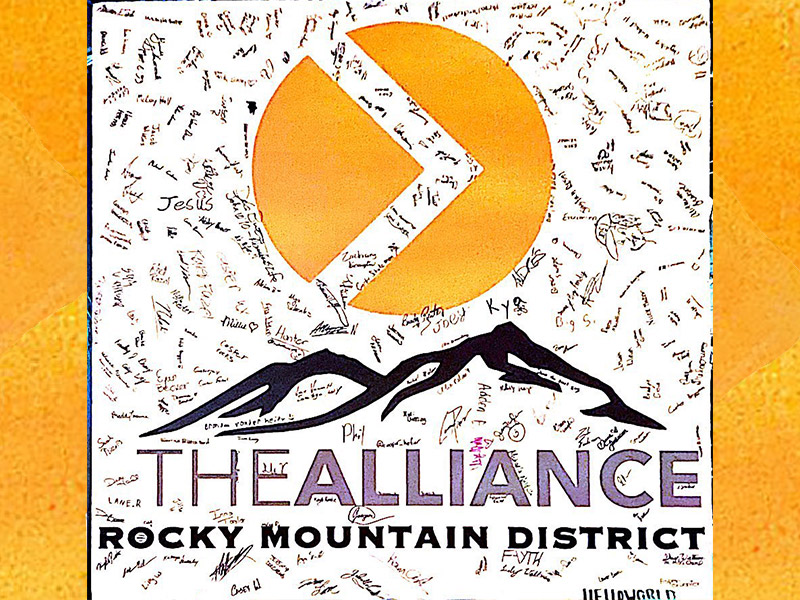 Just 28 days ago, many of you sent your high school students off to Orlando, FL, for LIFE Conference 2022. This triennial gathering of C&MA students is crafted to be a time of worship, teaching, and encouragement. For many of our students, this last aspect is vitally important. The Kingdom life has always been, and will always be, a hard road that follows a narrow gate that only a few will find. It is in this context that being able to worship and fellowship with thousands of other students has so much impact. They were reminded that they are not alone; that kids their age from all parts of the US and from all different backgrounds all share the same desire to follow and submit to Jesus, and this is of great value.
This LIFE Conference, 18 RMD churches sent 267 students and leaders, which, I believe, is an all-time high! We also had two volunteers travel from Greybull, WY, to serve as volunteers for the week! There was a great time of connecting as a District Tuesday evening and what might have been the largest game of Gorilla-Man-Gun ever played. In total nearly 6,000 students, leaders, and volunteers were present. Saturday morning a call to serve was given, and over 430 students, including several from the RMD, went forward to indicate that they believe God is calling them to full-time ministry. There was a follow-up session at LIFE and we continue to work with those students as they return home. Please keep lifting them up that God would confirm and clarify His calling on their lives.
Two resources of note were made available at LIFE. The first is a partnership with Axis which gives C&MA churches free access (pun totally intended) to their content. Axis is a ministry that is dedicated to partnering with parents and adults to minster to their teens and students. Click here for more information and here for a link for parents to get signed up as well.
Second, materials related to the Justice Experience are now available to download and use. Visit www.thejusticeexperience.com for more info. Also, by way of resourcing, if you missed any of the sessions at LIFE, or weren't able to attend and wanted a peek at what happened that week, all the sessions are now available for viewing here.  
Lastly, a big THANK YOU is in order to you and to the RMD District Executive Committee (Dexcom). Your faithfulness in leading your church to contribute faithfully to the District Advance Fund (DAF) allowed the Dexcom to approve a generous grant to assist students and leaders in attending LIFE. Just over $50,000 was distributed, and on behalf of those students and leaders, thank you so much. Those grants were instrumental in coming alongside what God is doing in and through these students.
If you have further questions about LIFE 2022, or about youth ministry in general, please feel free to reach out to me or Harry Owczarek (District Youth Point Person) anytime. 
Together with you,
Chris 
ctweedy@rmdcma.com or (406) 647-2764