Student and Kid Min Help Is On The Way!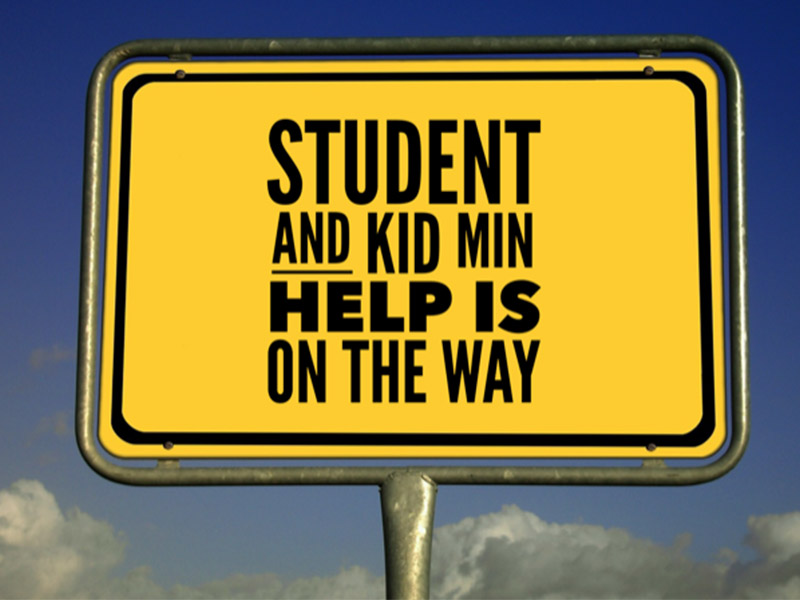 Over the last couple of months the District staff team and leaders within the District have been working to develop strategies for coming alongside the student and children's ministry leaders in the RMD. While these strategies will continue to be refined, we wanted to bring a couple of items to your attention that we trust will be of assistance to you.
Children's Ministry
Monthly Connections. These 45 minute Zoom calls allow for children's ministry leaders to connect with each other for a time of training and encouragement. The next connection will be June 15th at 12:30pm and will discuss all things Vacation Bible School. Future topics include volunteers and communication with parents. Zoom Link: rmdcma.com/zoom/kidmin
Facebook Group. This private forum allows RMD children's ministry leaders to ask questions, share best practices, etc.
Regional Gatherings. Plans are underway for a few regional gatherings later this fall where leaders can meet in-person. Stay tuned for more details.
Student Ministry
RMD Youth Leader Call. These monthly Zoom calls are developed to help connect youth leaders to each other and to provide opportunities to learn from each other. These calls are scheduled for the third Thursday evening of the month and the next one is slated for June 17th at 8:00pm. Zoom Link: rmdcma.com/zoom/rmdyouth
Annual Youth Leader Gathering. Tentatively planned for spring of 2022, this 2-day event is designed to be a time to get away to hear from God, be encouraged and refreshed, and enjoy each other's company. Details will roll out in the coming weeks.
LIFE Conference. Sandwiched between the above will be information and planning for the 2022 LIFE Conference scheduled for July 5-9, 2022 in Orlando, FL. More on that in the coming months.
In addition to these events, we are also developing resource pools to provide assistance in a variety of student and children's ministry areas.
So while we work hard to equip those who are pouring into the next generation of disciplemakers, would you help us? Would you please forward this article to your student and children's ministry leaders? And, would you also please carbon copy ('cc) us on the email? The article link and email address are below:
https://rmdcma.com/blog/student-and-kid-min-help-is-on-the-way/
We exist to serve you, so if you have questions, comments, or suggestions related to any of the above, please call or email me anytime. We're in this with you and want to see the fullest expression of the ministry God has planned for your church. May He empower all of these efforts by His Spirit to raise up a generation of faithful and obedient disciplemakers.
Chris
ctweedy@rmdcma.com or (406) 647-2764