All You Need is Love (God's Love)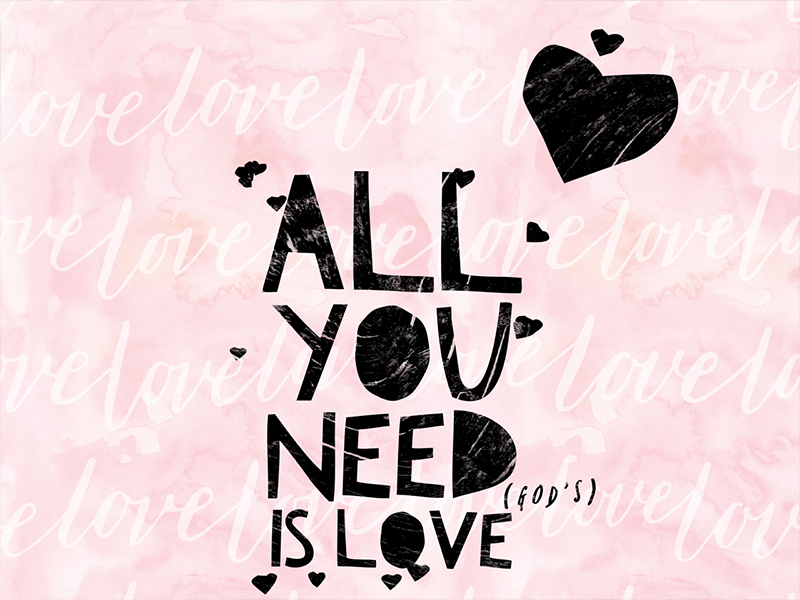 Did you know that all kids grow up with an understanding that love has conditions? The love they receive is often directly related to what they do (or don't do), what they say (or don't say), or what they believe (or don't believe). The simple fact of that matter is, that while we as Christ followers can do our best to love like Jesus, we're still imperfect and, inevitably, we will not get it right every time. We can offer all the love we have and still fall short of the love that God has for his people.
That is actually good news! What kids do not need today is to be surrounded by people who are perfect. Our imperfections and inadequacies can actually help them find Jesus. 1 Corinthians 4:7 reminds us that we are all fragile clay jars, which actually reveals God's power, not our own. What an encouragement to know that in our fragility God does some of his most beautiful work!
What kids do need is for us to point them to the love of Jesus. If they only look to us for their understanding of love, they will grossly underestimate the love Jesus has for them. Simple phrases that can be repeated and woven into your sermons, lessons, and home can make a big impact.
-God loves me, because he made me.
-God's love for me is so big, I can never outrun his love.
-I won't always make the right choices, but God will never stop loving me.
-God loves me, because I'm me — period!
~ Melissa MacDonald