Five Aspects of Local Church Missions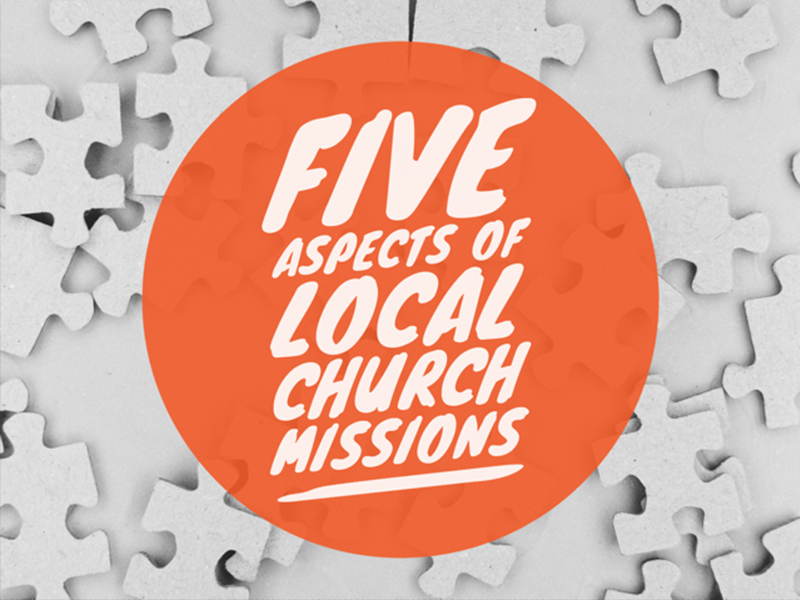 Jesus gave us the commandment to make disciples of all peoples and consequently the Church (including your church) has been pursuing that goal ever since. Therefore, it's helpful for us to be able to step back and ask the question, "How are we doing?" While there are a number of different lenses through which we could answer that question, the one I want to focus on today is, "How are we, as a local church, engaging in global missions?"
John Corby and others of the C&MA Global Link team have assembled a list of five aspects of global engagement that may be helpful to us in evaluating where we are in response to this question.
Relationships.  Healthy global engagement means that we have relationships with International Workers (IWs) and/or IW teams. Some questions to ask in this regard may be:

How well do we know the IWs we're connected to? 
Do we interact with them beyond just reading their newsletter?
Have we partnered with them on a ministry project?

Prayer.  God, through His Spirit, fuels all lasting ministry, therefore, prayer is the heartbeat of all that we do.  Consider these questions related to prayer:

What times and places do we reserve for prayer for global missions?
How is the thread of prayer woven throughout all our ministries (Sunday, children's, youth, small, group, etc.)?
Are we maturing in our understanding of spiritual warfare in prayer?

Giving.  The spirit of God-honoring giving is not primarily that of obedience. Rather, it is a passionate love to see those for whom Jesus died come to worship Him.  Maybe these would be helpful questions to ask:

Do we regularly talk about sacrificial giving to missions work?
Is it easy (clear and simple) to give to missions in our church?
What percent of our church regularly gives to missions work?
Are we able to communicate real stories that connect giving to the heart?

Sending.  Every IW was sent from a local church, which means that every church can be a sending church. Have you considered questions like:

When was the last time an IW was sent from our church?
Do we actively talk about calling and the need for IWs? Do we offer times for people (children to retirees) to respond to a call to missions?
Do we know what we would do if someone came to us and expressed a call to missions?

Promoting.  All worthwhile endeavors require continued attention because we have an enemy who wants to see them all come to nothing. Perhaps it might be helpful to ask:

If someone were to visit one of our gathering times (Sunday, youth group, small group, etc.), would they get the impression that we take the Great Commission seriously?
 How many people in our church would be able to share something about one of the IWs we've connected with?
Is interest in missions restricted to only one demographic segment of our church?
Perhaps you might take one of these aspects and discuss it at your next board meeting or missions team gathering. I hope this is helpful to you as you reflect on the culture of global engagement in your church, and that God uses it to help you and your team continue to develop your church's missions involvement.