All services and sessions will be held at Billings Hotel & Convention Center (1223 Mullowney Lane, Billings, MT 59101 — map)
---
Schedule
---
Friday
| | |
| --- | --- |
| 5-7 pm | Registration |
| 7-9 pm | Evening Session |
| 9-9:30 pm | Mercy Market |
| 9-11:30 pm | 80s Party & Snacks |
Saturday
| | |
| --- | --- |
| 8:30 am | Doors Open, Mercy Market |
| 9-10:45 am | Morning Session |
| 10:45-11:45 am | Breakout Session |
| 12-1 pm | Lunch – provided |
| 1-2 pm | Breakout Session |
| 2-7 pm | Free Time! |
| 6 pm | Doors Open, Mercy Market |
| 7-9 pm | Evening Session, Mercy Market |
Sunday
| | |
| --- | --- |
| 8:30 am | Doors Open, Mercy Market |
| 9-11 am | Morning Session |
---
Speaker: Bobbi Quiggle
---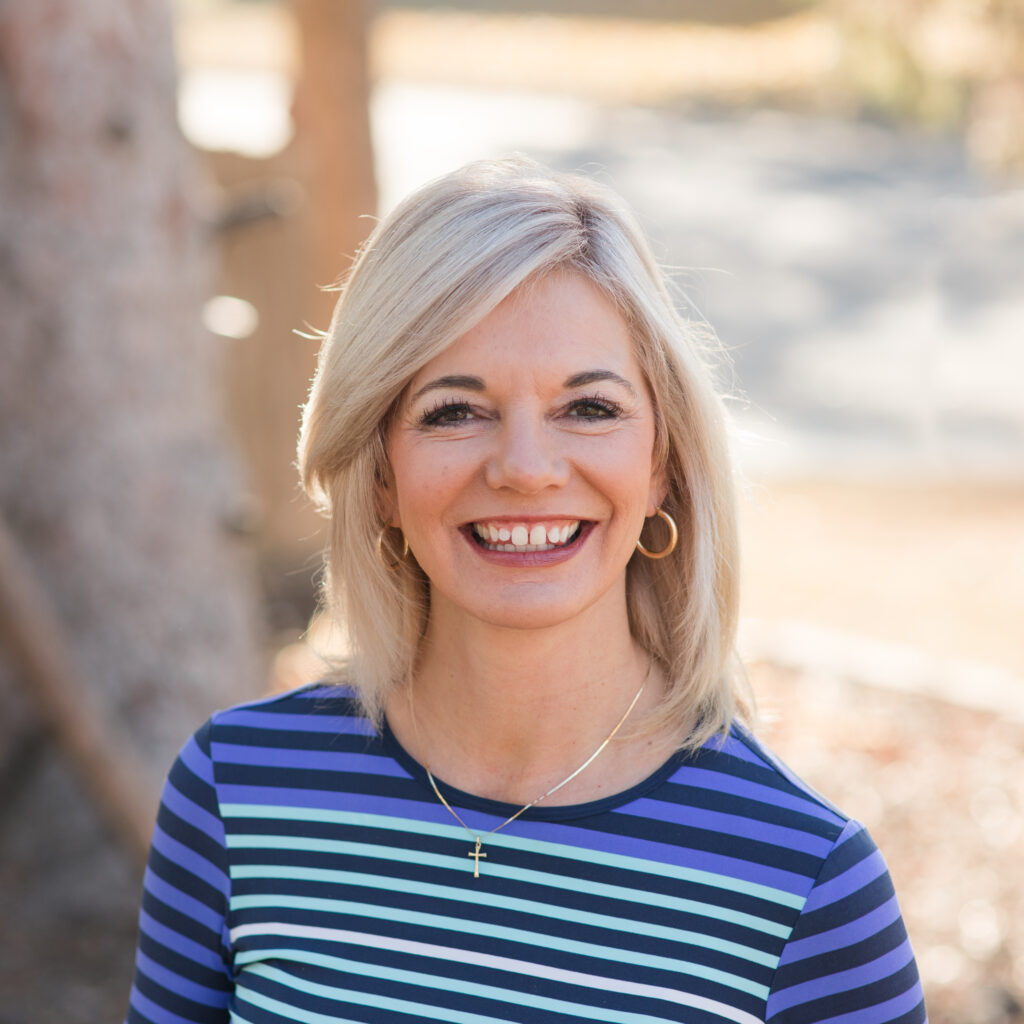 Bobbi has been involved with her church, Hope Community Church in Cottage Grove, Minnesota, since 1994. When she first started to attend, the women of the church reached out to her and began to show her greater depths of God's love and healing. This changed Bobbi's heart and created a passion within her to help guide women to understand God's word and the power of His love. Bobbi has been involved with the women's ministry of Hope for over 25 years. As she continues to grow and learn God's heart for her, she decided to take on the role of women's ministry director and has been leading for over 15 years. Bobbi has been married to her best friend, Brad, since 1986, and together they both have two wonderful adult children, Brett & Bailey. ​
---
Special Offering: Laura Rodriguez
---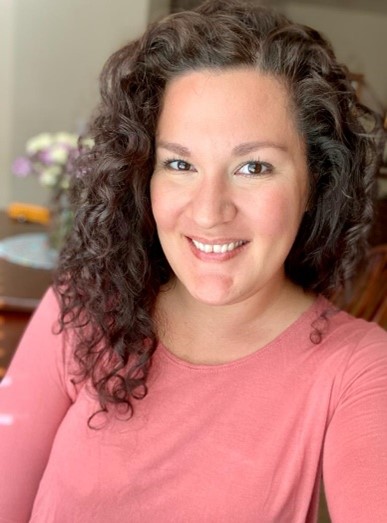 Laura serves with Envision in San Salvador, El Salvador. As the site associate, she is in charge of overseeing their intern and residents programs, discipleship, as well as serving as the short-term teams coordinator. She also works with the after school program for El Salvadoran children with La Fuente.
We will be receiving an offering Sunday morning to help students with scholarships to attend the school as well as Laura's work at the Envision site.
---
Locations
---
Restaurants
Off of King Avenue West:
HuHot (Mongolian grill) – 1806 King Avenue West
Texas Road House (steakhouse) – 1824 King Ave. W.
Perkins (American) – 765 S. 20th Street West
Fuddruckers (hamburgers) – 2011 Overland Avenue
Outback Steakhouse – 2001 Overland Avenue
Olive Garden (Italian) – King and 2201 Grant Avenue
Red Lobster (seafood) – 2250 King Avenue West
Pizza Hut – 2530 King Avenue W
Pizza Ranch (buffet) -2505 King Avenue West
IHOP (American) – 2833 King Avenue West
Famous Dave's (bbq and ribs) – 2883 King Avenue West
24th Street West
Applebees – 740 S. 24th Street West
Buffalo Wild Wings – 411 S. 24th Street West
Old Chicago (pizza/pasta/etc.) – 920 S. 24th Street West
Jakes (Steakhouse) – 2425 Gabel Road
Others Around Town
Cracker Barrel (Southern cuisine) – 5620 Frontage Road
Montana's Rib & Chop House – Zoo Drive exit #443, 1849 Majestic Ln.
The Montana Club (Steakhouse, Seafood, American) – 1791 Majestic Ln
Wild Ginger (Japanese, sushi, Asian) – 2713 Montana Avenue
Stella's Bakery (family diner) – 2525 First Avenue North
Athenian Greek Restaurant – 18 North 29th Street
Ciao Mambo (Italian, fresh foods) – 2301 Montana Avenue
The Fieldhouse (American, Contemporary) – 2601 Minnesota Ave Suite 3
King's Hat (old-time drive in) – 105 South 27th Street
Red Robin (American, burgers) – 1603 Grand Avenue
MacKenzie River Pizza Co – 3025 Grand Avenue
Carbone's Pizzeria – 3925 Grand Avenue
CJ's (American, salad bar) – 2455 Central Avenue
---
Breakout Speakers
---
Jessica Smith, Hannah House Supervisor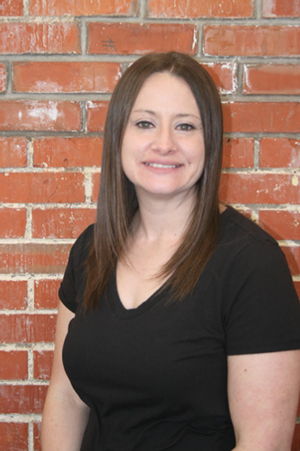 The Hannah House is not just a place of refuge, it is a home. A place that I, personally, called home while learning to love myself again and reunify with my children. As a former resident and now House Supervisor, I endeavor to show the love of Jesus to the women and children who grace our doors. To teach them what it means to have a relationship with Jesus and to trust Him in ALL areas of
their lives. The journey to where I am today was by no means easy. But, I believe that everything happens for a reason. As I step into the role of Supervisor, I believe God has called me to be a walking example of what will happen if you completely surrender your life to Him. I am excited and thankful for this opportunity to walk alongside and encourage the women and children of the Hannah House in their journeys to redemption.
Tabitha Kroll, Hannah House Case Manager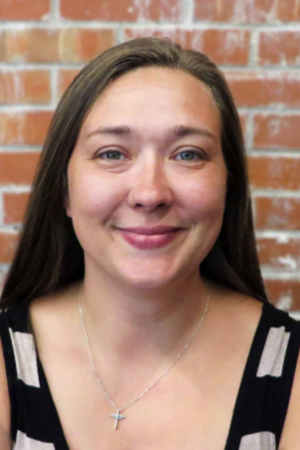 I am a mother of seven, a wife and I too called the Hannah House home for a time. The Hannah House is where I learned how to build healthy relationships and love others well. To really learn what love is. My hope for the Hannah House is to love women the way I was loved and allow them a safe place where they can grow, experience the love of Jesus and begin to love themselves again. A place to start to heal. Many things excite me about working at the Hannah House; the reward of watching women and their children grow through their trauma is life-giving. As hard as it is to change, the reward is hope, dignity, joy, and the opportunity to begin anew.
Lorinda Simon, A Woman of Prayer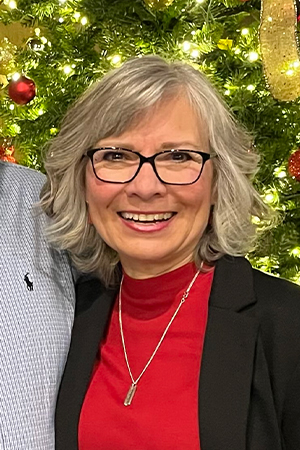 Lorinda has been married to Ken for almost 40 years. They have 4 married children and 7 grandchildren who are the delight of her life! In her free time, she loves to quilt, read, do puzzles, go for long walks, and watch the beautiful Wyoming sunsets. Lorinda has been serving, alongside her husband, in various capacities including leading Mom's Groups as well as playing and singing on their worship team at Wind River Community Church in Lander Wyoming for 20 years now. They have been seeing God move and do many incredible, miraculous things in recent years, largely through a culture of prayer that they have been working hard to develop in their church.
Chris Tweedy, Assistant to the District Superintendent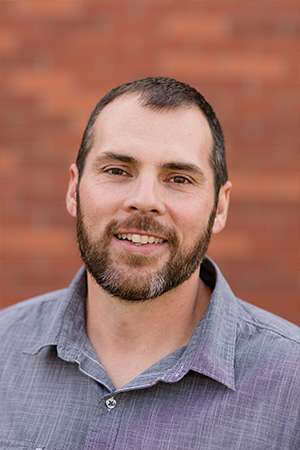 Chris has served in the district office since July 2015. Prior to serving in his role, Chris helped manage an insurance agency in Boise/Nampa, ID. A graduate of Washington State University, Chris served in various leadership roles within the District including on the Global Link Team and as District Treasurer. As an Assistant to the District Superintendent, Chris oversees church multiplication, missions engagement, and District finance and communication. He and his wife Candy, live in Billings, MT and have four children.
---
Worship Team
---
The worship team this year comes from Glendive, MT with Cassie Arndt as their leader. Be prepared to worship together.