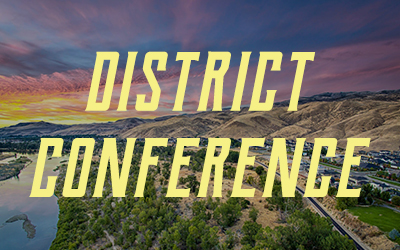 District Conference
Registration for District Conference ends on April 10! The conference will be held at The Rock (Alliance) Church in Nampa, ID from April 25-28, 2022. Details including schedule, hotel, and delegate information can be found online using the link below. We are happy to have Dr. Terry Smith, Vice President for Church Ministries, with us at 1:45pm on Wednesday to lead our District Conversation regarding the proposed changes to the C&MA's polity related to men and women in ministry. Participation in the conversation from delegates is welcomed.
All attendees of District Conference must register as either an Official Delegate, Lay Delegate, or Corresponding Delegate and each delegate must register separately. More information regarding delegate descriptions are available on the website.

Please remember to register your spouse if they are attending District Conference with you! We have several delegates that have registered but didn't register their spouse. If the spouse is not a lay delegate, then they are corresponding delegates. All spouses, whether corresponding or lay delegates, do need to pay & register.

Preferred pricing has been negotiated with three local hotels. These special rates all have reservation deadlines, so don't delay in making your lodging arrangements.

Thursday there will be a service opportunity for anyone who is interested in assisting The Rock with the addition of their children's discipleship wing. More information can be found on the website and there is an option on the registration form to indicate interest and request further details.


Attendance at District Conference is an expectation for every Official Worker. If you feel you may be unable to attend, please call Jonathan Wiggins.
more info
to register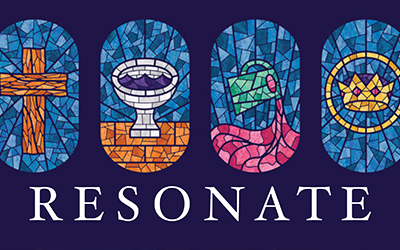 New Alliance Workers: Resonate 2022 is Coming Soon!
From the Office of Church Multiplication and Leadership Development Resonate, the annual national gathering of new Alliance workers, is designed to care for and invest in our new workers as followers of Christ and to connect with them, engaging in conversation about the work of The Alliance locally and globally. This year's event will be held at the Nationwide Hotel and Conference Center in Columbus, Ohio, on August 1-4, 2022. By April, the National Office will be sending out important details on registration, travel, and lodging.
Peaceful Bay Resort
RMD has a condo available May 21-May 28 for pastors free of charge. If you are interested in this opportunity, please contact Scott Thorson for more information.
resort info
email Scott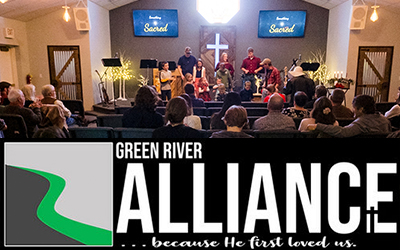 Internship Opportunity
Green River Alliance Church is looking for college students who are excited about serving Jesus in Wyoming. We are offering an opportunity designed to develop effective leaders. It provides intentional experiences to challenge and deepen your faith in Jesus Christ. It is for any college student who is preparing for vocational Christian service. This position creates a framework to build a ministry philosophy on. They will serve in our local church context while receiving on the job training and experience under supervision for one year. Interns will explore all the areas of the kids and student ministries. Along with overseeing a wide variety of tasks and challenges associated and directly related to those ministries.
Email Pastor Kevin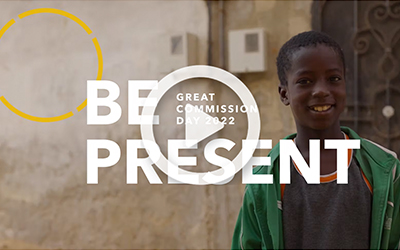 GC Day 2022
With all the turmoil in the world today, nothing is more vital than gospel presence. Between April 1 – June 30, Alliance churches are invited to be present to what God is doing in our own communities and throughout the world by taking the Great Commission Day 2022 Offering. The video unpacks more of why we celebrate Great Commission Day. There is also a Resource Kit, packed with tools to help you communicate this important event.
GC Video
GC Resource Kit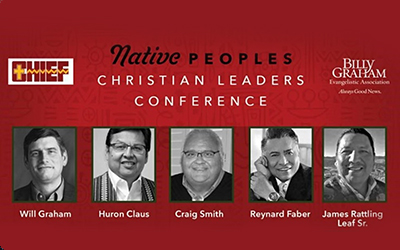 Tribal Rescue Ministries
"Greetings today from Craig and LaDonna Smith and Tribal Rescue Ministries. We're excited to let you know there's a growing relationship between TRM and The Billy Graham Evangelical Association (BGEA). Dr. Graham's grandson, Will Graham, who is Vice President and associate evangelist with BGEA, has a burden to help see his grandfather's vision for Native America, shared by Dr. Graham in 1974, become a reality. Dr. Graham's statement says, "The greatest moments of Native History lie ahead of us if a great spiritual renewal and wakening should take place. The Native American has been a sleeping giant. He is awakening. The original Americans could become the evangelists who will help win America for Christ!"
BGEA is sponsoring an important conference in Rapid City, SD on May 3-4 where Will Graham will be sharing his heart for Native America, and how he plans to incorporate intentional evangelism events in Native communities in the months and years ahead. Along with Will, there are four Native presenters speaking at the conference as well. I'm honored to be one of those four, and I'll be sharing on the challenge of making Indigenous disciples for Christ. BGEA is underwriting the registration costs of the conference for all attendees. The only expenses for would be the hotel lodging charges.
more info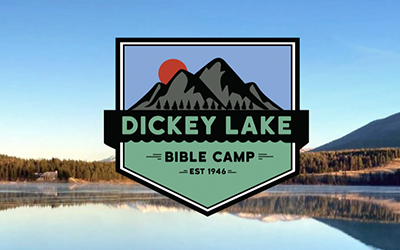 DLBC Camp Work Days
DLBC is gearing up for an incredible summer of ministry and could use help. Please consider serving or sharing the details of their upcoming camp work days: May 6-7 and May 13-14. Work days start at 9 am. Meals and lodging are provided. Please RSVP for meal and project planning purposes.
rsvp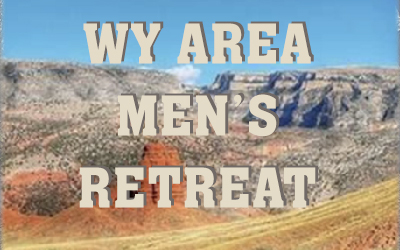 WY Area Men's Retreat
Registration is now open for the 2022 Wyoming Area Men's Retreat. This year's event will take place April 22-24, 2022 just outside Shell, WY. For more information, please contact Bill Robertson at (307) 921-0631‬ or wardenwillie@yahoo.com.
flyer
letter
registration
Christian sympathy is extended to Rev. Dan and Carol Bartl in the death of their son, Alex (20), on March 29, 2022. Dan is Senior Pastor at Canyon View Church in Hamilton, MT. A celebration of life service was held on Sunday, April 3, 2022, at Canyon View in Hamilton.
Congratulations to Rev. Dale Bucich who was ordained at Hardin (MT) First Alliance Church on March 20, 2022!

Congratulations to Rev. Kevin Batson who was ordained at Green River (WY) Alliance Church on April 3, 2022!

Congratulations to Rev. Nick Ristow who will be ordained at Alliance Fellowship in Bozeman (MT) on April 10, 2022!

Congratulations to Rev. Aaron Hoffman who will be ordained at Greybull (WY) Alliance Church on May 15, 2022!
Mr. Ryan (Allison) Sullivan is newly accredited and serving as the Youth Pastor at Missoula Alliance Church (MAC), Missoula, MT as of March 4, 2022.
Senior Pastors
– Pocatello, ID
Associate Pastors
– Missoula (Discovery), MT
Internships
– Green River, WY