March 19 – 21, 2021
Women's
Retreat
Billings, Montana
A celebration of who God made us to be. Join women from the Rocky Mountain District in worship and learning from guest speaker, Becky Carter.
LOCATION: Billings Hotel and Convention Center (1223 Mullowney Ln, Billings, MT 59101 – map)
LODGING: We have arranged a deal with the Billings Hotel and Convention Center, click here, choose "book now", check rate option & go to promotional/group code and type in the group code AWR22. Block rate expires on 3/5/2021.

$109/night + tax
SCHEDULE: click here!
COST:
Before February 8th – $95/person
After February 8th – $105/person
($45 non-refundable)
Note: if the event is cancelled due to Covid, all registration fees will be fully refunded.
We have received a few questions about precautionary measures related to Covid. We will navigate this issue as the scenario warrants, but have planned for the following:
– We will be following all Montana and Yellowstone County public health guidelines during the retreat.
– We will be asking women from the same church to sit at the same tables.
– We have reserved enough space to allow plenty of social distancing for several hundred people.
– Hand sanitizer will be available throughout the venue.
REGISTRATION DEADLINE: March 5th
Becky Carter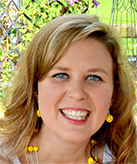 Main speaker
Becky is a licensed official worker with the Christian and Missionary Alliance leading emerging leaders in the Central District. She directs a women's leadership program called Thrive, does consulting in local churches in her district, and teaches in various venues. Becky also works outside the church doing Kingdom work as a paraprofessional in a high school, bringing light into darkness. She is especially proud of her five kids and partner in crime, Todd, who keep her life joyful at home. She enjoys reading, British TV programs, running, and chai lattes. Most of all, Becky really loves equipping women to lead and love through the power of the Holy Spirit!
Amy Quick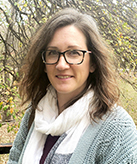 Breakout speaker
A wife and mother of four, Amy and her family are preparing to move to north India with Marketplace Ministries as soon as God allows. When she's not working weird jobs and chasing expensive hobbies, Amy is busy pursuing cross-cultural evangelism and discipleship in the Dallas, TX area.

Amy will talk about, "Thriving Where You Are Planted," doing ministry and discipleship right where you are at–being in the present and serving 'now' right where God has placed you instead of where you think you want to be or ought to be.
Rene Groeneweg
Breakout speaker
Rene is a wife, mother, grandmother, former pastor's wife, RN for 40 years and has just recently retired as the Chief Nursing Office of the Bozeman Health System in Bozeman, Montana where she served as a member of the health system executive leadership team for 12 years. The passion of her life and ministry has been to love Jesus extravagantly and leave a legacy for others to follow.

Her Seminar, "Making an Impact for Christ in the Workplace", will focus on "who we need to be and what we need to do, to leave a legacy that honors Jesus Christ wherever we are in the workplace"
Kendra Shaw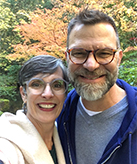 Breakout speaker
Kendra Shaw has been leading and serving in ministry for over three decades—in the context of both volunteer and vocational ministry. She truly believes that every follower of Jesus has influence and loves to help women discover how God wants to use them to expand his Kingdom. She and her husband, a pastor, live in Wyoming.

She'll be leading a breakout called, "Facing Jesus: A How-To." Even though we all want to spend time with Jesus and know we should, that is often easier said than done. Perhaps it's hard to find the time or simply hard to know where to start. Kendra will be sharing the simple practice that has changed her walk with Jesus and sustained her through some tough seasons. She's excited to share this tool with you not only for how she believes it can connect you to Jesus but also for how it can help you make your walk with Jesus viewable, doable and reproducible for the people you're walking with (discipling).